April 22:
The news and mandates surrounding COVID-19 are constantly changing. One thing that hasn't changed is LaGrange County REMC's relationship to our members.
We're here, working to keep your home running during movie night, work hours and blanket fort building.
We know some may be going through financial hardship during this time, and we're here to support you. Please give us a call if you need assistance in paying your bill, so we can discuss your payment options and available resources.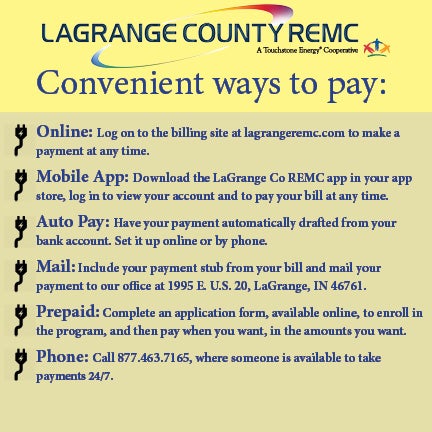 April 8: The Easter Bunny is on his way, and LaGrange County REMC is working hard to make sure his path stays lit. How else is he supposed to find the best spots to hide his eggs?
As always, we're here for you (and our lucky-footed friends).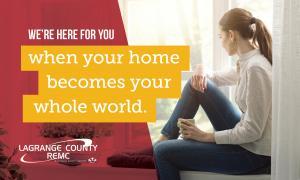 April 1:
These are unprecedented times and LaGrange County REMC is taking unprecedented steps to make sure we're here for you. We're focused on powering your world – however that may look. Our team is proud to power our community when it matters most. We're here for you. #WereHereForYou #PowerOn
Click here for the March 25 message
Click here for the March 17 message