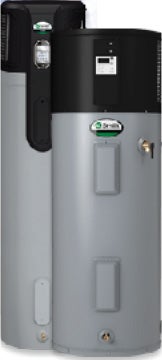 Heat pump water heaters (50-gallon) with an energy factor of 3.24 available to our members at cost: $1,577.13* + tax.  These are generally three times more efficient than a standard water heater. They have a ten year warranty and upgraded Phoenix elements.
*Qualifies for a $400 rebate.
   Energy Factor must be greater than or equal to 2.0 to qualify.
     AHRI certificate is required.
Click here for a program application.  Please contact Energy Advisor, Jake Taylor at 877.463.7165 before making any purchases.
Electric water heaters (50- gallon) available to our members at cost: $424.04 plus tax.
They may be picked up at our location during normal business hours, Monday – Friday, 8:00 am - 4:30 pm.
Other sizes available – call for pricing and to order.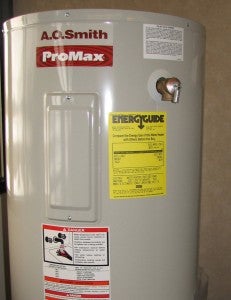 A. O. Smith water heaters are made in the U.S.A.
  Six year tank warranty
  Six year parts warranty 
  Meets 2004 minimum efficiency standards
  Adjustable thermostats
  95% efficient
  Extra foam insulation
  Two 4500-watt elements